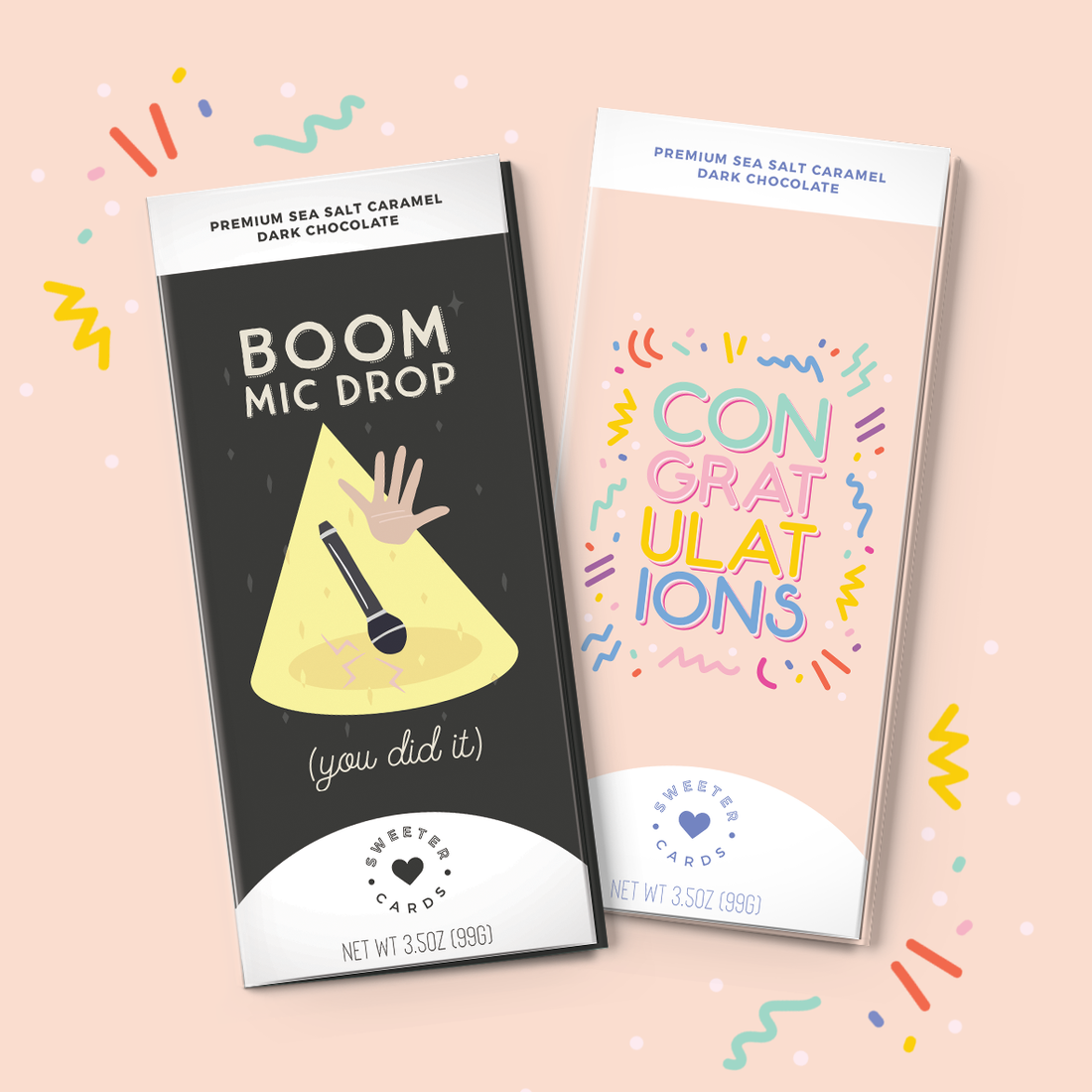 2-Pack Congratulations Gift
Accomplishments deserve the world's best chocolate.
Inside every Sweeter Card is an unbelievably delicious bar of sea salt caramel dark chocolate. It's the perfect blend of sweet and salty, and on top of that, our chocolate is also Fair Trade Certified! Each batch is hand stirred in copper kettles and then handpacked into our cards by a fantastic team of adults with disabilities. Sweeter Cards are made with love at every turn.