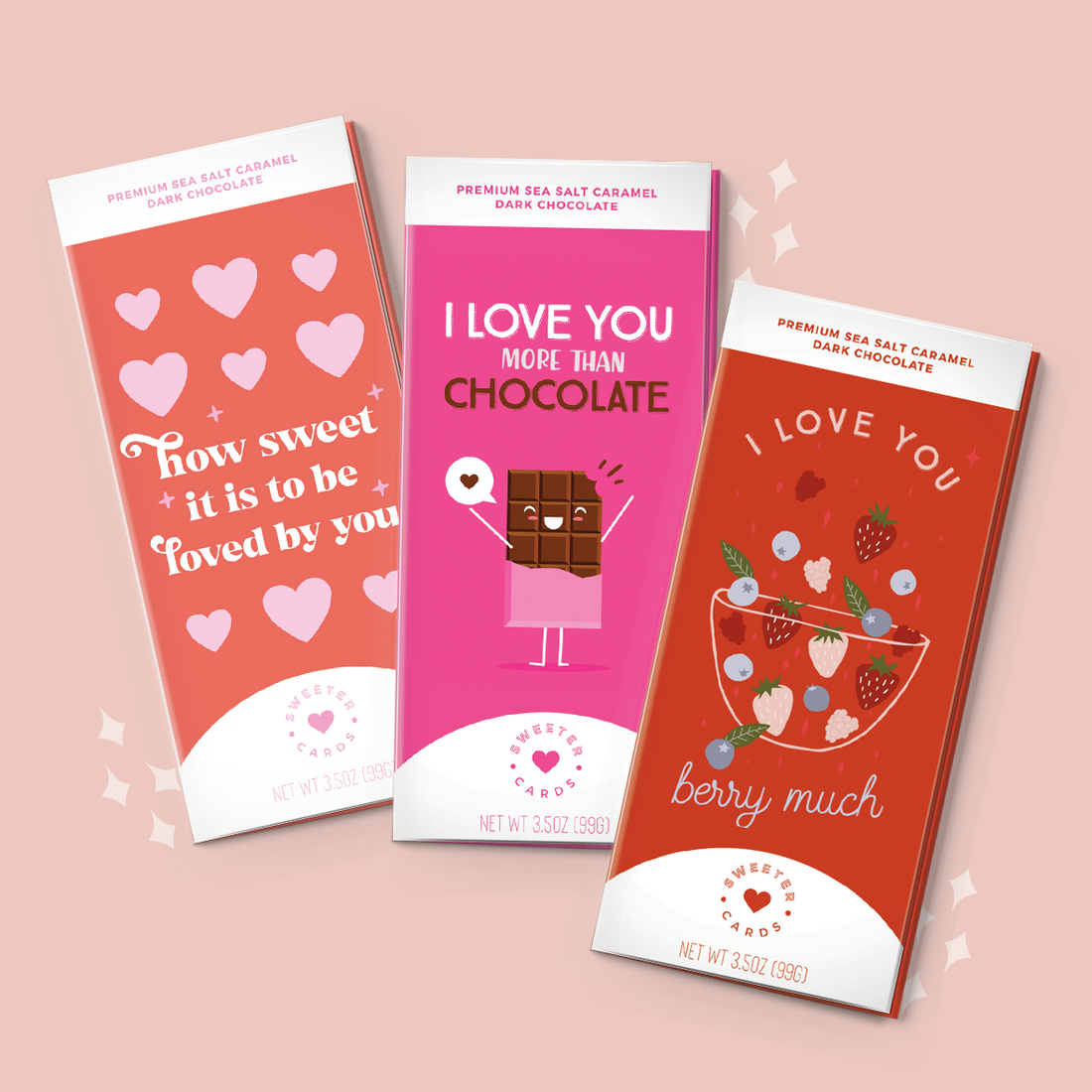 Do you even love someone if you don't tell them with chocolate?
In this 3-pack, you'll receive all three love designs in one: I love you more than chocolate, I love you berry much, and How sweet it is to be loved by you. Save them for special occasions throughout the year or gift them all at once (guess it depends on how much love you're truly feeling!).
Inside every Sweeter Card is an unbelievably delicious bar of sea salt caramel dark chocolate. It's the perfect blend of sweet and salty, and on top of that, our chocolate is also Fair Trade Certified! Each batch is hand stirred in copper kettles and then handpacked into our cards by a fantastic team of adults with disabilities. Sweeter Cards are made with love at every turn.